Making lawn care simple
Keep your yard looking healthy and trimmed all year round.
Lawn Services
Keep your residential or commerical space looking its best!
Whether you're looking for year-round lawn care maintenance, need help sprucing up before the in laws visit, or need help repairing your sprinkler system, True Vine Lawn and Landscape has you covered.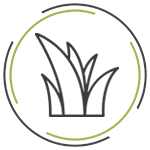 Routine Lawn Maintenance
At True Vine, we're here to help Rockwall businesses and residents keep their properties looking fresh all year round. Our routine lawn care maintenance plan includes mowing, blade edging, blowing, trimming, and hedging. Backed by a 100% satisfaction guarantee, we know you'll love the premium services we are dedicated to providing.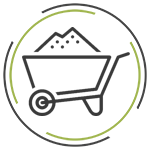 Flower Bed Maintenance
Texas winds can get wild causing your mulch to slowly disappear over time, leaving your flower beds looking sad and diminished. Bring it back to life with our flower bed maintenance plans. We'll make sure your plants stay healthy, maintain moisture, and keep those pesky weeds at bay.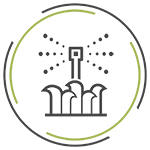 Sprinkler Repairs
As a home owner, we know that you take pride in your home's appearance. Don't let a broken or under performing sprinkler system damage the investment you've made to keep your grass in its tip-top shape. We service and repair residential sprinkler systems of any kind and will work diligently to get everything up and running as quickly as possible to ensure your yard stays healthy and luscious.
READY TO GET STARTED?
Request your FREE quote using the form below!